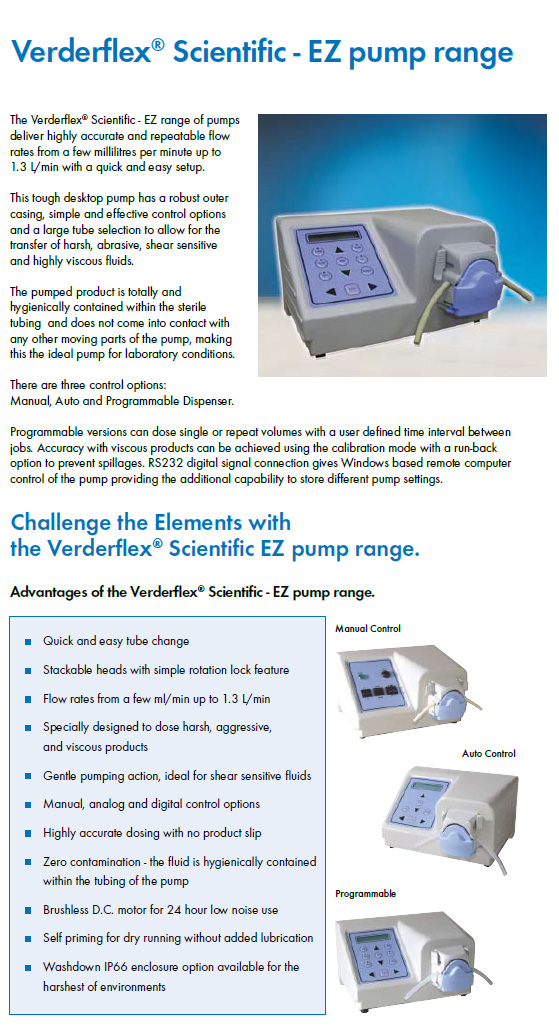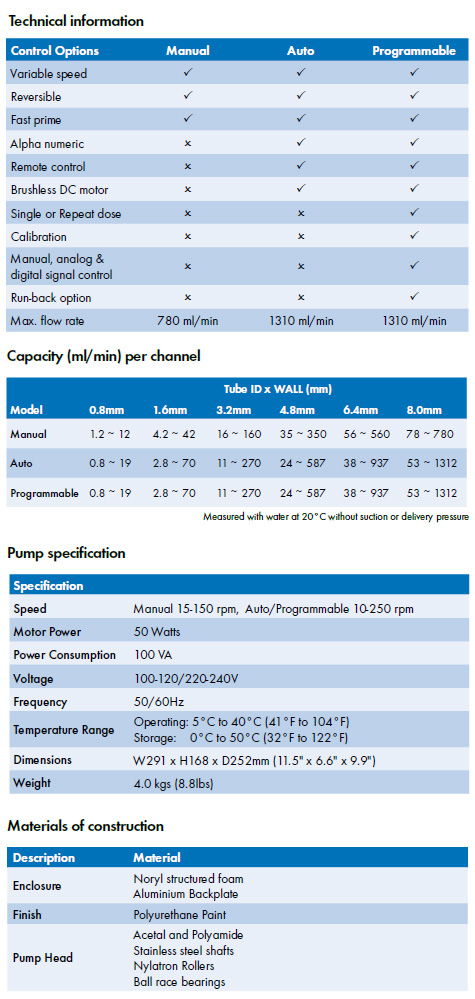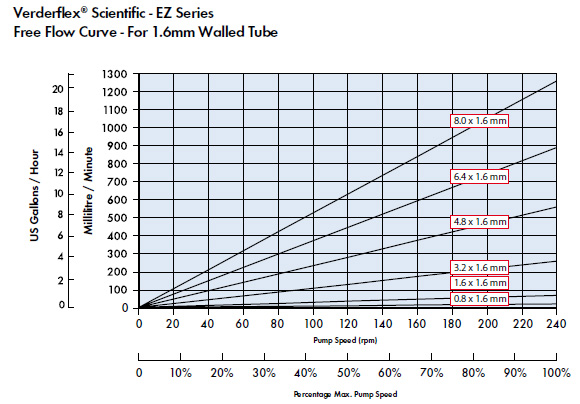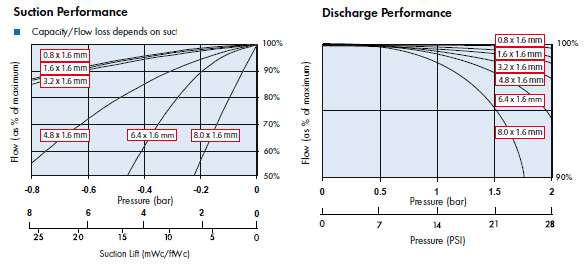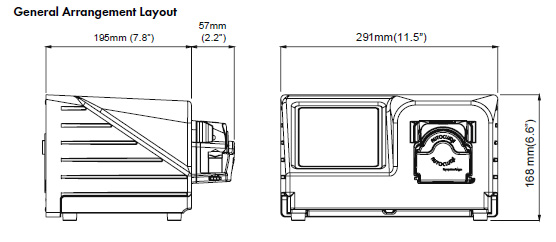 Peristaltic Pumps
Peristaltic pumps provide excellent problem solving pumping solutions especially when the product is particularly abrasive, corrosive, shear sensitive or viscous.
With the following features and benefi ts it's no wonder that peristaltic hose and tube pumps are one of the fastest growing pump types in the world.
Seal-less design
Only the tube comes into contact with the fl uid.
Low maintenance costs
Minimal costs incurred to replace pump tubing.
Dry running
Can run dry without any additional lubrication.
Self priming
The pumps are capable of selfpriming and can handle products that are likely to "air" or "gas".
Gentle pumping action
The gentle pumping action means that peristaltic pumps are ideal for shear sensitive products such as cells.
Suction lift
The pumps also have high suction capabilities of up to 8m of water.
No slip
The pumps have no internal backfl ow giving accurate dosing without slip.
Accurate dosing
The pumps are accurate in dosing, they generally have a repeatability of ±0.2% and metering capabilities of ±2% (dependant upon the size of dose).
Lightning Fast Tube Change
3 Simple steps provide quick and easy tube loading and adjustment.
■ Turn lugs 90° to open
■ Insert tube, return to the closed position
■ Adjust tensioner to suit


Tube Selection
VERDER has a wide variety of purpose designed tubes which offer the ideal choice for every application. In our range we offer several standard materials with various diameters and thicknesses. Special tubes are available on request.
TThe following criteria are important when selecting a tube:
■ Chemical resistance
■ Food grade quality
■ Tube life
■ Physical compatibility
■ Sterilisation methods
TThe following criteria are important when selecting a tube: